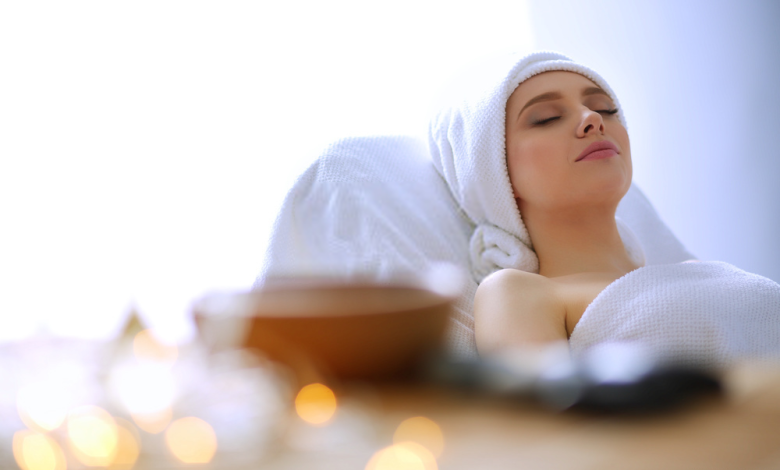 For many years now, the massage business has grown. The services provided by massage therapists have gained momentum. Visitors experiencing relaxation after visiting the massage centres is the major factor of this high demand. However, we cannot ignore the fact that the massage centre owners go through several challenges to make their business thrive. Of course, owning a centre and maintaining higher success are two different things. From retaining the existing customers to bringing new ones, marketing automation, handling appointments, inventory, employees, etc. there are challenges they have to face on a daily basis. There is a need to use a solution such as Salonist Massage center management software that streamlines daily chaos. It makes you concentrate on the practices that help generate revenue. 
To make the picture more clear to you, here, in this article, we are describing the major challenges faced by massage centers. Additionally, the ways of overcoming them are also clarified.  Keep on reading!
Challenges faced by Massage Business
#1. Marketing massage center products/services
Usually, the massage centres have local businesses. That is, focussing on targeting the local customers is the prime focus. When it is implemented correctly, the business succeeds, if it is not, then there are consequences. However, many massage therapy centre owners do not know the ideas behind implementing the right local marketing. There is a need to look after the marketing strategies that assure more footfall at your massage centre.
#2. Securing new customers
The next challenge is failing to find new customers. Of course, if you cannot market or you are unable to improve your business visibility, then, how can you get the customers?  Leveraging social media, and other means of promotion can only improve word-of-mouth for your Salon, its products and services. Considerably, this interconnected world is completely approaching. Letting your customers convey to others about your business is a profitable way to increase your list of customers. Do not forget that everyone likes to share outstanding resources and positive experiences.
#3. Motivating Massage Center Staff Members
Standing for many hours, and giving the best of the services make the job of staff members complicated. Because of the hectic schedules, and strain, there is a direct impact on their productivity and getting motivated. Certainly, many massage business owners hire psychologists, coaches to make the staff happy and inspired. However, offering an incentive is also advisable. 
#4. Maintaining Massage center
Being in the beauty and wellness industry, there are many types of equipment, products that are used on a daily basis. It is required to maintain them on a regular basis so that they could not malfunction. In addition to it, it is desirable to keep a hold on the hygienic part of your center. Assuredly, maintenance demands spending a lot. But, that can be overcome when there are many customers preferring services from you if you work on the mandatories.
#5. Follow the latest trends and styles
Last but not the least, if you are not well-versed with the advancements in your industry, then, you cannot gain customers. To remain on the top of the game, it is essential. As a business owner, definitely, reading magazines, attending trade shows or seminars is not possible. Let your employees work on it, make them research the same. Assign them the task to check the trending styles and notify others by emailing or discussing it with the team.
One solution for the all above problems: Massage center management software
What is Massage Center Software?
The job of massage therapists is to serve customers in such a way that they feel positivity in terms of body and mind. As mentioned above, this business has become popular in the wellness industry and there are challenges that one goes through. Hence, implementing cloud-based massage center software becomes essential. It offers a systematic and powerful approach to give the best treatments, however, assuring maximum sales and more customers.  The solution includes features such as loyalty programs, online booking, Point of Sale, employee or customer management, inventory management, etc. 
Briefly, it is a tool that supports massage businesses to streamline their day to day activities. Accordingly, you can work on finding new customers and convert them into regular ones. 
Features of Massage Therapy Software to Eliminate The Challenges
Online booking
First thing first, the customers always like to feel valued. Keeping that in mind, there is a need to let them book with your services at their convenience.  The massage therapy solution allows the customer to either schedule, modify or cancel their book appointments. All they have to do is check the time slots and according to their availability, they can book from any handheld device. 
Automated notification system
From the software, the massage business owners can send notifications in the form of email or SMS. The reminders could be of upcoming appointments, pending payments, etc. The notification system is a great help in reducing no-shows. 
Inventory management
Assuring that your massage therapy center has enough inventory is essential. The situation becomes awkward when there are customers asking for products or you do not have stock to provide the services. From the Massage centre management software, you can track the stock available and how much is required to be ordered. From here, you can have an idea of which products are mostly used. Also, it automatically reorders the products that have less quantity. 
Reporting and analytics
From the reporting feature of the software, you can keep track of your business performance. The solution gives varied reporting types such as tax reports, sales reports, profit/loss reports, appointment activity reports, sales, marketing, employees, customers, etc. It breaks down the reports so that you can have clarity on where you are lacking or where improvement is required. 
Marketing automation
Allow the software to bring in new customers to your door with its marketing tactics. From the solution, you can leverage text and email marketing to send offers, discounts to customers. Use it to wish them on special events, such as anniversaries, birthdays, for sending the notifications on pending payments, etc.
Concluding Remarks
Any industry goes through challenges at one point in time. Of course, overcoming them is essential. It demands implementing powerful software for operational automation. But, while choosing the massage center software, look for the one that fits your business requirements.
Are there other challenges you are facing? If there are, then, let us know! Share your thoughts in the comment section below. Thanks for reading!